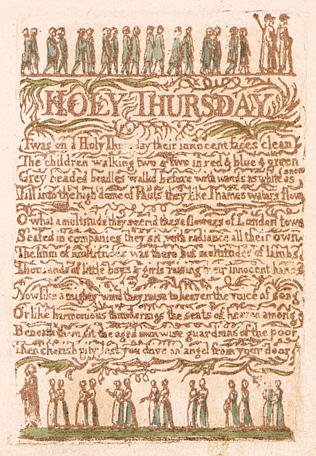 "The poem describes the annual service of thanksgiving held at St. Pauls in the 1780s and 1790s for Charity School children, where the children gave thanks for the charity they receive throughout the year."*
Note the words used to describe the children.
What is Blake's attitude toward the children and the adults?